no.1
the smart pianist's choice
the Fusion of Revolutionary Comfort and Smart Technology
Elevate your practice to a symphony of convenience with the rechargeable Petervary Smart Piano Bench designed not only for comfort but also for the modern musician's tech needs.
PRE-ORDER THE NO.1
look at how petervary
Redefining the Art of Seating with Advanced Technology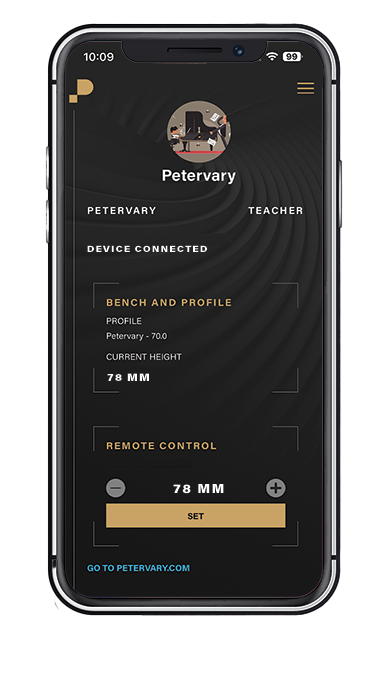 The Ultimate Petervary Control App
Conduct Your smart piano bench
Our app not only empowers remote chair adjustments but also includes specialized teacher features. Once registered, your height preferences are stored, making a single tap on your phone all you need to perfect your chair's position. Maintenance, service functions, and metronome control are all accessible through this digital hub, paving the way for an array of interactive solutions designed to harmonize with your musical journey.
the control is at your fingers
Glide into your ideal posture with ease as the built-in display illuminates your current height and the name of the selected personal profile. Tailored assurance comes with the knowledge that your preferred chair height is always at the ready. The tactile delight of embossed, rubber-coated buttons allows you to adjust height seamlessly and toggle through profiles, while the SET button confirms your profile selection or fine-tuning adjustments.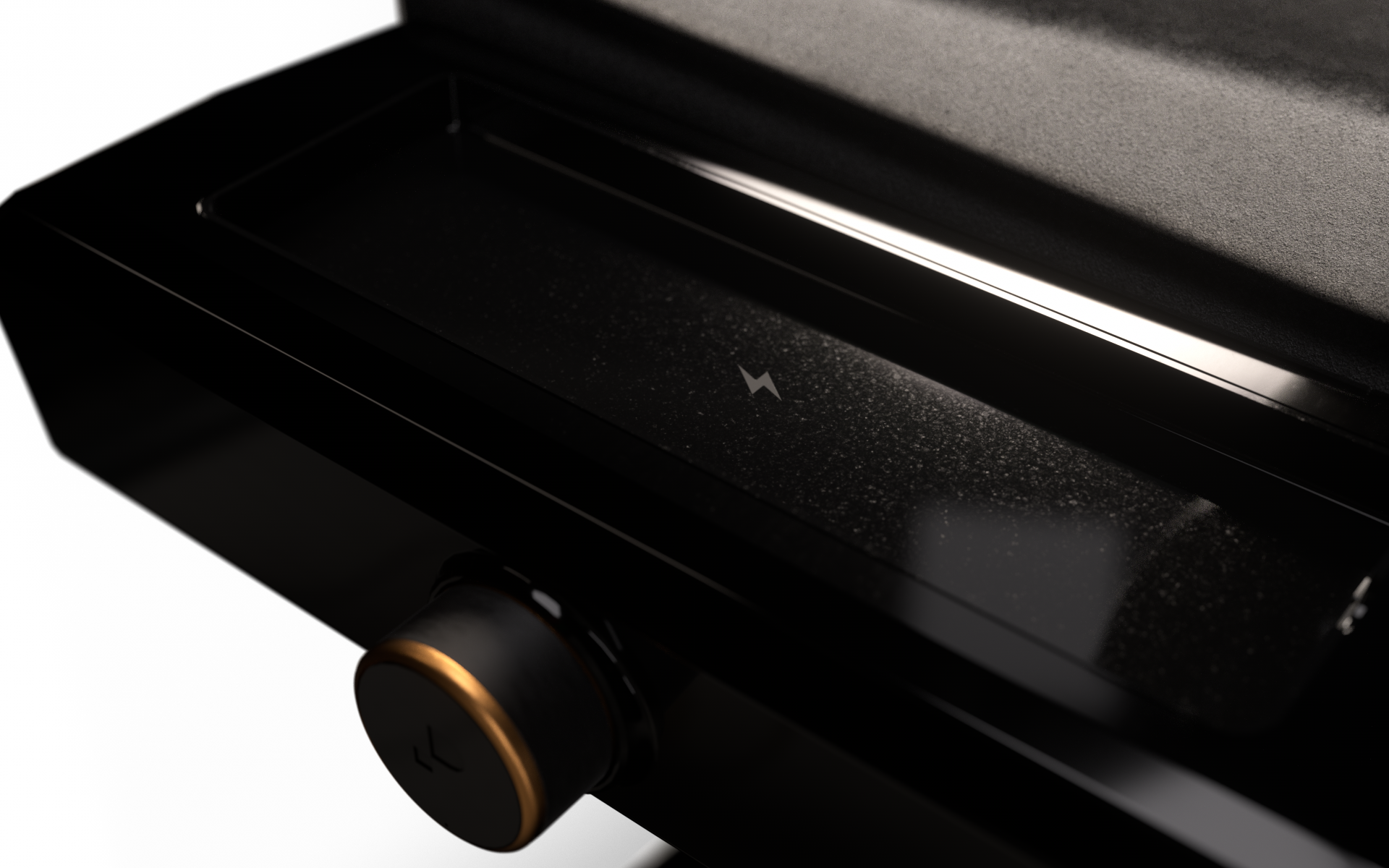 store and charge
With the Petervary Smart Piano Bench's integrated storage pocket, you can place your stuff and phone inside and revel in the swift embrace of inductive, magnetic quick charging, ensuring your devices are powered throughout your practice sessions. Complementing this, USB Type-A and Type-C ports are at your service for wired charging, albeit at standard speeds.
lock button
For an uninterrupted performance, the chair's lock button secures your peace of mind. It disables remote app control and dims the display's brightness to ward off distractions.